The Great Yorkshire Build
Week 7
Hopefully the electricians are on site this week so the main building work can move forward. The rebound room wall are getting taller each day.
Week 6
Whilst we have had some rain this week, the team have been able to make some headway. The walls are starting to take shape outside on the rebound room.
Inside steels have been installed (pictures to follow)
Week 5
It rained!
Whilst it was great weather for ducks sadly the workmen outside were not as keen. As I write this I can hear machinery whirring so hopefully, we can provide you with a more meaningful update next week.
Week 4
This week the footings for the Rebound room are complete and we said goodbye to the digger on site.
The renovation inside school is slowly moving forward and taking shape, more walls have been knocked down and the new sensory room is taking shape!
Week 4
Week 3
Whilst the outside work was quiet inside, Fran and Darran thought the walls were going to come through in their temporary office, looking at the images below we can see why. All the rooms have been stripped back and walls knocked down where required.
Lastly, the base for the rebound room was finally laid. A big thanks to Scott and the team from Robertson for making this happen.
Week 2
Things were a lot quieter after half term outside in the carpark, that's not to say work wasn't being done, lots of things were happening inside, behind closed doors (see week 3 for progress!)
Here are a couple of videos of the garage demolition from week 1 taken by Dan in Birch class
/i/video/IMG_2998.mov
/i/video/IMG_2999.mov
Week 1
We are go and very excited!
Yorkshire Children's Charity - The Great Yorkshire Build!
The building work in school began on Friday 21st October 22.
Initially the work will include:-
• Refurbishment of Cherry and Blossom Classes
• Demolishing the garage and building a Rebound Centre
• Building a brand new, state of the art multi-sensory room
• Reconfiguration of the meeting room space
We are so grateful to be the recipients of the Great Yorkshire Build and I know you will join with me in thanking the Charity, and everyone else involved in this initiative for everything they are doing to improve our learning environment and improve the opportunities and outcomes for our children and young people.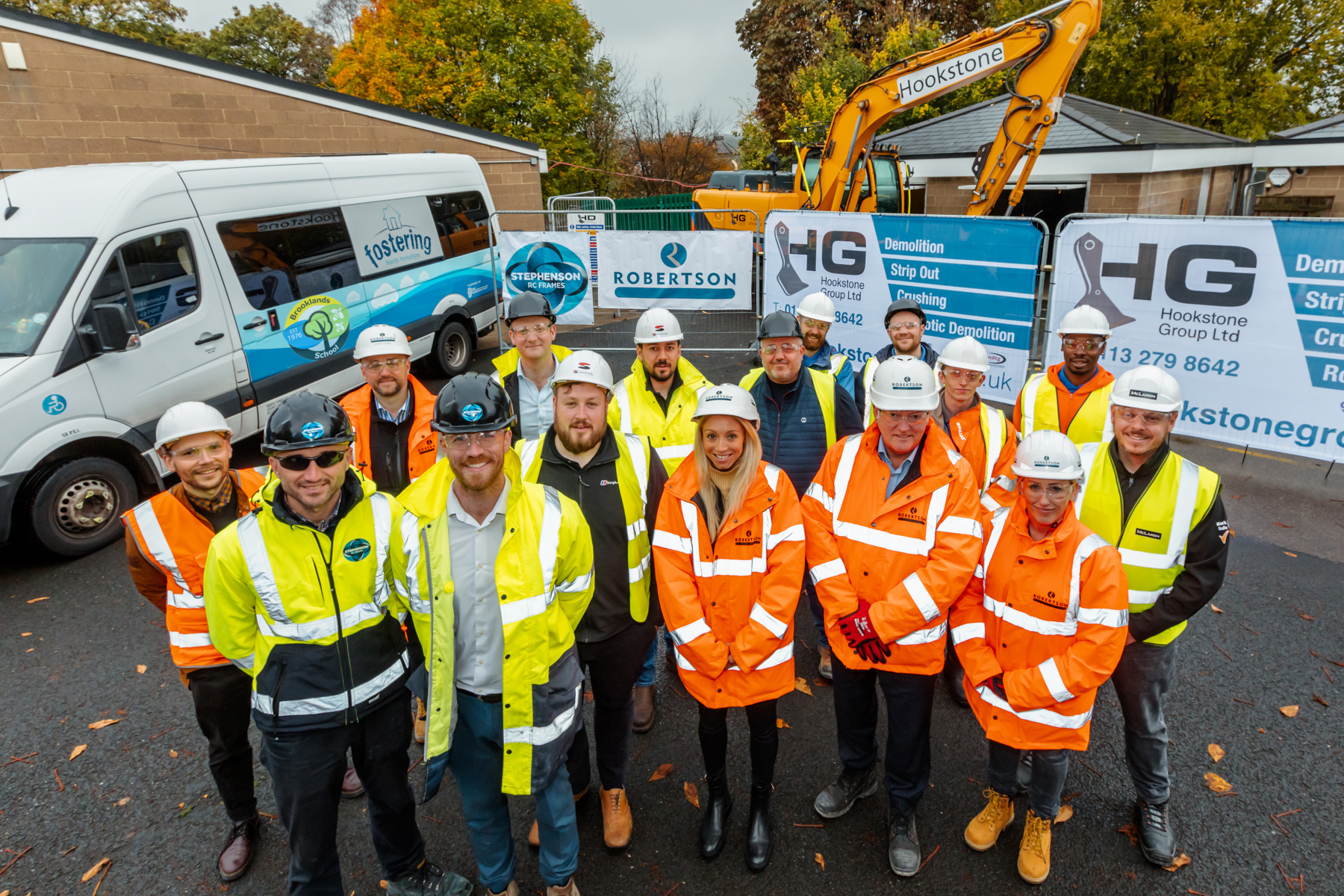 We will endeavour to keep you updated with the progress every week here. We will post regular updates on our Facebook (Brooklands School Skipton) and our twitter page @BrooklandsCSS.